'NO ONE BELONGS HERE MORE THAN YOU' – BRENE BROWN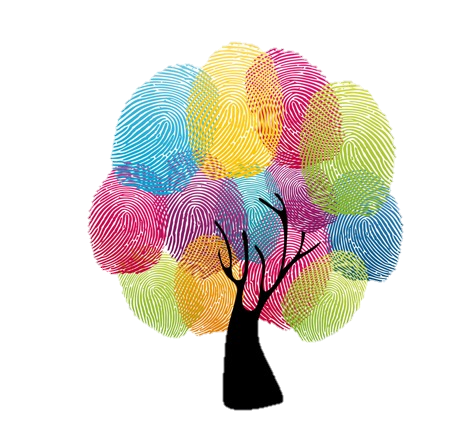 My name is Charlotte Winder. I am first generation student at Edge Hill University, enrolled onto the Primary Education course with Quality Teacher Status (QTS). I have a major specialism in English and a minor specialism in Special Educational Needs and Disabilities (SEND). I will be going into my third and final year. Therefore, all going well, I am one year away from my dream job. University has been my favourite experience in education. Edge Hill University really do go above and beyond to make you feel welcome and most importantly supported. I have also been provided with a plethora of enriching opportunities; regional placements, becoming a digital leader and being a Student Academic Mentor to name a few.
When talking about belonging at Edge Hill University I think a great place to start is with University Open Days. Like many students, I had a few choices of universities that I was interested in. I think open days are crucial when making that all important decision of which one you are going to choose. I attended one University Open Day before visiting Edge Hill University. Once I visited Edge Hill, I did not attend any more Open Days as I knew this is where I want to be. Why? It was simply down to friendly faces of both staff and students. Student mentors were available throughout the Open Day and provided a less intimidating more honest option in finding out the answers to my questions. Also, hearing their success stories and their stories of personal growth inspired me. After the first week at Edge Hill I knew I had made the right decision, the first week was all about making them all important connections and forming the basics for relationships with peers and tutors. The first week included a plethora of team building and confidence boosting exercises/activities, helping to prepare you and motivate you for the year ahead. In the first week we were also introduced to our student academic mentors that had been assigned to our university group. All students were fully informed of contact methods/details and the support system that we had around us. Through out the year student academic mentors made frequent visits to our classes and offered informal chats and specific drop-in session if we had any questions or concerns. This leads me to my next point…

Becoming a Student Academic Mentor – Why?
This is a question that was asked when applying to become a Student Academic Mentor (SAM) at Edge Hill University. This is also a question that required no thought when answering. The answer I gave then and the answer I will give now are the same; because it is simply built in! It's the very nature of why I enrolled onto this course in the first instance to help, educate and support. Also, as mentioned previously my experience at university has been accompanied with many successes alongside enriching opportunities. As a result, I wanted to ensure that other students have the same positive experience that I did and becoming a SAM helped me do just that.

Dialogue Days
I have thoroughly enjoyed being able to contribute to the '#IBelong' project. The topics of belonging and inclusion are pivotal to a university setting and relevant today. I think students can struggle to feel like they belong due to constantly comparing themselves to others and seeing their diversities as a setback.
Following this project, Edge Hill organised Dialogue Days which took place during the first week of the academic year. When reflecting on this, I think this worked well. I also think one of the most successful parts of the Dialogue Day was when tutors and students shared their own personal stories of diversity. This offered a chance for students to relate, but what I also found interesting was that even if a person could not relate to the story itself, it still provided comfort as they did not feel alone in their differences.
I think when planning a Dialogue Day, it is important to be aware of how nervous students will be as this is their first week in a completely new setting. When asking questions relating to anyone's diversity this can be a nerve-wracking experience to start with. Therefore, an activity that worked well was 'snowballs'. All students were given a piece of paper and were given sentence starters e.g. you can support me by… This allowed students to put their feelings down whilst providing them with an option for anonymity. Students then scrunched the paper up and threw it down to the front of the lecture hall. Reflecting on this activity, this was effective, however it was time-consuming to analyse the data. Moving forward with this concept, this could be digitalised with the examples of Padlet.
The '#IBelong' project was successful in immersing new students into Edge Hill and helping them feel like they belong in a university setting.
https://ibelong.eu/wp-content/uploads/sites/5/2020/09/finger.png
472
472
Ivana Stanojev
https://ibelong.eu/wp-content/uploads/sites/5/2019/02/i-belong-logo-1-282x300.jpg
Ivana Stanojev
2020-09-03 13:00:38
2020-09-03 13:03:53
'NO ONE BELONGS HERE MORE THAN YOU' – BRENE BROWN