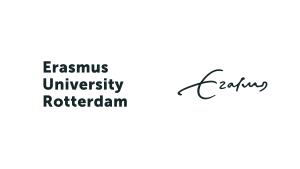 Founded in 1913, Erasmus University Rotterdam (EUR) is currently one of the biggest universities of the Netherlands with a student population of 23,000 and a research community of circa 1,400. In the Netherlands, EUR is known as the most ethnically diverse university in terms of student population (UvA, 2016). The scientific research at EUR therefore has a strong social orientation, drawing inspiration from the issues facing the city of Rotterdam. It is deeply embedded in international research networks and one of EUR's priorities is to recruit and train top academic talent. Socially relevant research is increasingly carried out by multidisciplinary teams. The underlying areas of expertise can be grouped into four domains in which the leading research conducted by EUR can be seen: Wealth, Health, Governance and Culture.
The EUR Strategic Agenda has established 'Internationalisation' as a top priority. A large part of our education and research is internationally oriented. Schools and institutes of the university have a strong international focus, offer international curricula, and have a diverse and international student and staff population and international partnerships. With the launch of the Strategic Programme Internationalisation Education in 2014, EUR allocated resources to develop the internationalisation of its education, schools and institutions to realise the overall EUR objective to be a world class, internationally driven university, leading in its field and contributing to the quality of society.
Why we are Participating in the Project
Like universities elsewhere in Europe, EUR has a large diversity of students, all with their own history, ambitions and expectations of what the academic world has to offer them. They come from different social, ethnic, religious and educational backgrounds, have different sexual orientations, are students with or without disabilities and so on and so forth. A major strategic focal point of EUR is to create and sustain inclusive learning environments in the schools and course programmes in which diverse students recognise themselves and have the possibility to perform at their best. An inclusive campus gives shape to the strategic goals of EUR in the field of internationalisation and diversity, further improvement of the quality of EUR programmes, and valorisation of knowledge and development of urban education. The international setting of the project is expected to widen the scope of possible interventions to reach these goals and to contribute to a further deepening and fine-tuning of existing diversity and inclusion EUR-initiatives.
Our Role in the Project
EUR is coordinator of the Erasmus+ Strategic Partnership project Towards a Sense of Belonging in an Inclusive Learning Environment (#IBelong).
EUR (represented by the Department of Psychology, Education & Child Studies and Risbo/EUR) is responsible for the design and development of the Team Teacher Reflection/Training Programme "Learning to Teach Inclusively".  EUR has experience in developing and providing modules and trainings in the field of diversity and inclusive higher education for both students and staff. Examples are:
Practical 'Intercultural Sensitivy and Competence' in the EUR-master Educational Sciences
Workshop 'Inclusive Teaching in a Diverse Classroom' for tutors of the Erasmus School of Law
Microlabs 'How to create a culturally inclusive classroom?' and 'How to build a culturally inclusive course plan?', which are short modules for teaching staff to improve specific teaching skills
In IO2, EUR will work closely together with ECHO.
Our Team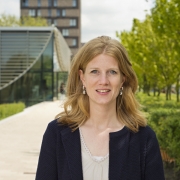 Marieke Meeuwisse
Associate Professor at the Department of Psychology, Education and Child Studies (DPECS); Programme director Bachelor Pedagogical Sciences
Marieke Meeuwisse is psychologist and sociologist with a Ph.D. in Educational Sciences. Her main research theme is diversity in higher education, with a special interest in the learning environment, student-teacher interaction and sense of belonging. Marieke is appointed by the Dutch Ministry of Education as a Comenius Fellow in the field of equal opportunities.
#IBelong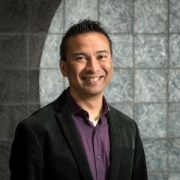 Rick Wolff
Senior researcher, Risbo/EUR
Rick Wolff is a political scientist with a Ph.D. in Educational Sociology. His main research theme is diversity and inclusion in higher education with a special interest in the learning environment and study success of 2nd generation migrant students. Furthermore, Rick is a diversity and inclusion trainer in higher education.
#IBelong
Guus Smeets
Department Chair and Director of the Department of Psychology, Education and Child Studies (DPECS)
Prof. dr. Guus Smeets is Department Chair and Director of DPECS. He is programme manager of the
EUR research agenda on quality of education and study success and academic sponsor of EUR
Education Research, which is part of the EUR Community for Learning and Innovation.
#IBelong
Lidia Arends
Professor of Methodology and Statistics at the Department of Psychology, Education and Child Studies (DPECS)
Lidia Arends is Professor of Methodology and Statistics at DPECS and biostatistician at the Department of Biostatistics, Erasmus University Medical Center, Rotterdam, The Netherlands. Her areas of interest include research methods, (logistic) regression analysis, multilevel analysis, systematic reviews, and meta-analysis.
#IBelong