Edge Hill University (EHU) is based on an attractive, award-winning 160-acre campus in Lancashire, close to Liverpool and  Manchester. The institution has been providing higher education since 1885, with a mission to create opportunity from knowledge, initially as the first non-denominational teacher training college for women. This commitment to  diversity and opportunity continues today through the institution's work to widen participation to students from non-traditional and under-represented groups, and to develop them to enter into graduate employment. The University has approximately 15,000 students, studying across three broad faculties; this includes around 5,000 postgraduates. The institution's significant success in achieving its mission is recognised by a range of awards and high rankings for teaching, student experience, accommodation and more. Edge Hill is ranked as Gold in the Teaching Excellence and Student Outcomes Framework (TEF), the government's evaluation of excellence in teaching quality, learning environment and student outcomes. The University is also one of the select few to have held the coveted UK University of the Year title, awarded by Times Higher Education (2014/15). Edge Hill's consistent efforts to widen access have led to it being recognised as a top University in the UK for Social Mobility based on its success in developing a broad range of students to achieve graduate jobs.
Why we are Participating in the Project
Edge Hill University is committed to social mobility and recruiting and supporting a diverse student population, with a strong track record of graduating mature students, first generation entrants, students from low income families and students from low participation neighbourhoods.  This requires students not only to be admitted to the University, but to succeed in higher education and to progress to the graduate professions.
Our research, spear-headed by Professor Liz Thomas, indicates the importance of student engagement and belonging to improve student continuation and completion, and wider involvement in student life, which contributes to positive graduate outcomes and social mobility. We are constantly striving to find cutting-edge approaches to improve and extend student engagement and belonging.  This project provides an opportunity to work collaboratively with like-minded partners in Europe, and to test out and evaluate new innovations, and to share this learning across the higher education community.
Our Role in the Project
Edge Hill University is very pleased to be leading on the development of Dialogue Days (DD), which aim to promote understanding between staff and students about diversity, inclusivity and belonging. The Dialogue Days are being developed in partnership with current first year students in primary education.
Edge Hill University will also be participating in staff development with staff on the primary education programme, to develop a more inclusive curriculum and pedagogy for students from non-traditional families.  Finally, we will be developing communities of practice, to provide peer support for first years students to improve their independent learning.
Our Team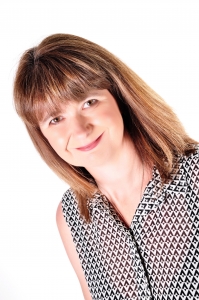 Liz Thomas
Professor of Higher Education
Professor Liz Thomas has researched higher education for 20 years, specialising in widening participation, student retention and success, learning and teaching, and institutional approaches to improve student experiences and outcomes. She has led and contributed to significant national and international projects on these themes. Liz is a widening participation expert member of the Teaching Excellence and Student Outcomes Framework panel.
#IBelong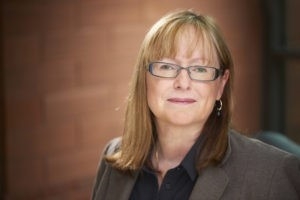 Fiona Hallett
Professor of Education
Fiona's main research interests and expertise are in inclusive and special education, social justice and disability rights, and she specialises in qualitative research methodologies. She is involved in an EACEA funded project on the rights of individuals with special educational needs in Armenia and Georgia and is the Editor of the British Journal of Special Education.
#IBelong
David Allan
Senior Lecturer in Further Education and Training
David's PhD explored the learning journeys of a group of disaffected girls undertaking vocational learning. Since then, his research interests have focused on disaffection, student voice, and vocational learning in schools. Recently, however, he has been exploring the use of Lesson Study for student re-engagement and teacher development. He is the principal investigator for a research project that is currently investigating teachers' perspectives of using Lesson Study to generate new communities of knowledge, and thus enhance pedagogical knowledge exchange.
#IBelong