Osnabrueck University, founded in 1974, is a young university in northwest Germany that is renowned for its research and teaching in the areas of Humanities, Social Sciences, Science, Law and Business Administration/Economics. In Osnabrueck, the so-called city of peace the 'Peace of Westphalia' was proclaimed" after 5 years of negotiations. On the steps of Osnabrueck Town Hall ended the Thirty Years' War in 1648. The mixture of historic quarters and modern architecture is the hallmark of Osnabrueck whose status as a university city completes its long history of Episcopal power.
The Osnabrueck University provides conditions for about 14,000 students and PhD students to learn and conduct research. Osnabrueck University is highly committed to pursuing its goal of enhancing international understanding and cooperation. The university attaches great importance to its relationships with international universities and has over 110 partnerships all over the world. The project is located in the Department of Vocational and Business Education. The Department includes the teacher training for the teaching profession at vocational schools. Furthermore, various research projects are realised (e.g. permeability and transitions in the educational system, diversity).
One feature of Osnabrueck University is the extent to which it combines different scientific disciplines in research and teaching. Thinking beyond the borders of individual fields of expertise is fostered in the interdisciplinary institutes of Migration Research, Cognitive Science, Early Modern Intercultural Studies and Environmental Systems Research.
Why we are Participating in the Project
The department for vocational education and training of the University of Osnabrück has been researching for years in the fields of higher education and diversity. Our students are different from traditional students: In order to become teachers at vocational schools, they must have completed vocational training. They often come from social groups with less access to education, and their family members and peers also have less experience in higher education. In addition, they often have a large age range and a migration background. Due to the fact that most of our students are so called 'first generation students', one of the biggest interests of our research is how we can help them to feel comfortable at the university. How can we support their path not only at the beginning, but also at all stages of the student life cycle? We would like them to feel safe and to be more involved in the political sphere of the university.
Our Role in the Project
Our department has a lot of experiences in peer mentoring programs. Therefore our main role is to develop a concept for a community mentoring which we share with the project partners. The partners will be supported by Osnabrueck University so that they can adapt the Community Mentoring for their institution. For the Community Building, students who represent the target groups (i.e., migrant students and FGE) will be selected from the students participating in the Dialogue Days to be trained and coached as a peer mentor at each university. The communities will empower students and educational inequality based on social background will be counteracted. At the same time, the mentor will also learn: while reflecting his/her own biography and story the mentor becomes aware of his/ her own success in studying in HE.
Furthermore we want to develop and implement the teacher team training and also the dialogue days at our university.
Our Team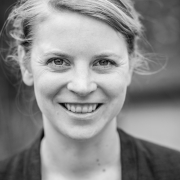 Dr. phil. Miriam Lotze
Research Fellow
Dr. Miriam Lotze works as a research fellow, certified intercultural trainer and teacher in education science. She is currently leading the project "My ways, my studies" (2018-2020) which implements a supporting system for students in the transitional phase to and in higher education.
#IBelong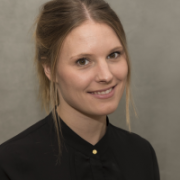 Miriam Burfeind, M.Sc.
Research Fellow / PhD Student
Miriam Burfeind (M.Sc. Intercultural Psychology) works as a research assistant, certified intercultural trainer and psychology teacher at the University of Osnabrück. She has been involved in various research projects in the field of higher education and is currently leading a project to implement a gamification strategy in university seminars.
#IBelong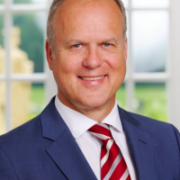 Prof. Dr. Thomas Bals
Vicepresident for University Development and Strategy
Prof. Dr. Thomas Bals is Full Professor of Vocational Education since 2009 and since 2016 Vice President for Higher Education Development and Strategy at the Osnabrueck University. Currently Professor Bals' research focuses the transition from vocational education to higher education.
#IBelong