The Knowledge Innovation Centre (KIC) is a dynamic consultancy focusing on knowledge brokerage and innovation of knowledge transfer processes. The Centre brings together a variety of local and European experts from a variety of fields, and has worked extensively within Quality Assurance of Higher Education, Technology Enhanced Learning, Student Services and the knowledge economy (as it relates to the Lisbon Agenda and Barcelona Process). The Centre has forged close relationships with a number of stakeholders in the regional innovation and Higher Education fields, and is active in leveraging such relationships to build multi-disciplinary, multi-country networks for knowledge transfer and capitalization.
KIC also offers a full range of project management services, from bid-conceptualization and writing, to lifecycle management and final reporting. KIC has access to consultants specialized in ICT-process integration, education & healthcare policies, innovation management, and youth policy. Last but not least KIC's outreach services encompass both technological and person-to-person services. For the former, KIC molds your online presence using a combination of web-sites, social-networking expertise and online document publication; for the latter KIC has the expertise in organizing focus groups, outreach campaigns, consultations and surveys, as demanded by the terms of the brief.
Why we are Participating in the Project
KIC will assure project's high-quality impact by communicating project's results during the project and disseminating project's approaches, results, practices and associated resources upon project completion to the European field of higher education institutions. KIC will also assist partners in ensuring that all project outputs are designed from the outset for transfer, multiplication and upscaling to other educational organisations around Europe.
Our Role in the Project
The Knowledge Innovation Centre will be primarily responsible for coordinating dissemination activities. KIC specialises in providing
policy-advocacy support to non-governmental associations, knowledge transfer and/or scaling up of pilot projects in education,
innovation and e-learning fields, as well as providing dissemination support to transnational education research projects.
Our Team
Anthony F. Camilleri
Director at Knowledge Innovation Centre
Anthony's expertise are Quality Assurance processes and knowledge transfer of research. Within Quality Assurance he has given training on techniques for peer-review to quality assurance agencies around Europe, and contributed to the UNIQUe and ECBCheck guidelines on quality assurance of e-learning. With respect to knowledge transfer, he has worked with several associations to better describe their research outcomes through their communication channels, included through improved and more targeted web presence, better social media handling and production of final publications, including most recently OERTest and EQUNET. He has also developed a methodology for improving impact measurement of dissemination and exploitation activities within EU projects. Mr. Camilleri was previously engaged as Quality Services Manager for EFQUEL, where he was responsible for coordination of projects linked to OER including OERTest and VMPass.
#IBelong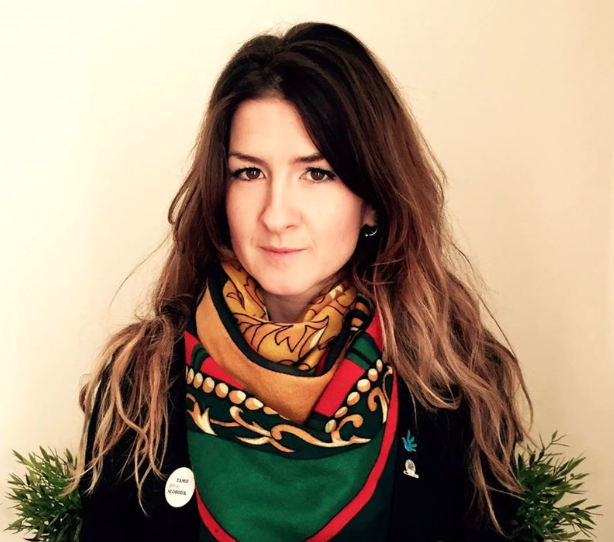 Ivana Stanojev
Project and Communications Associate
Ivana joined KIC in 2017, and has been mostly involved with Inclusion project (#Multinclude, #IBelong, Nexus). From 2007 to 2012 she worked as a project officer and a researcher for various Serbian NGO's and Government agencies, as well as for international/intergovernmental organizations, on projects dealing with democratization and inclusive governance, youth and non-formal education. In 2012 she began her career as an election observer with OSCE/ODIHR, where she still works in the capacity of Long Term Observer and Parliamentary Liaison Officer, on various elections in Europe and Central Asia. Her academic background is in sociology and conflict studies. Topics of interest: equity&inclusion; civic-tech and education for democratic citizenship. Belgrade born, Ljubljana based.
#IBelong